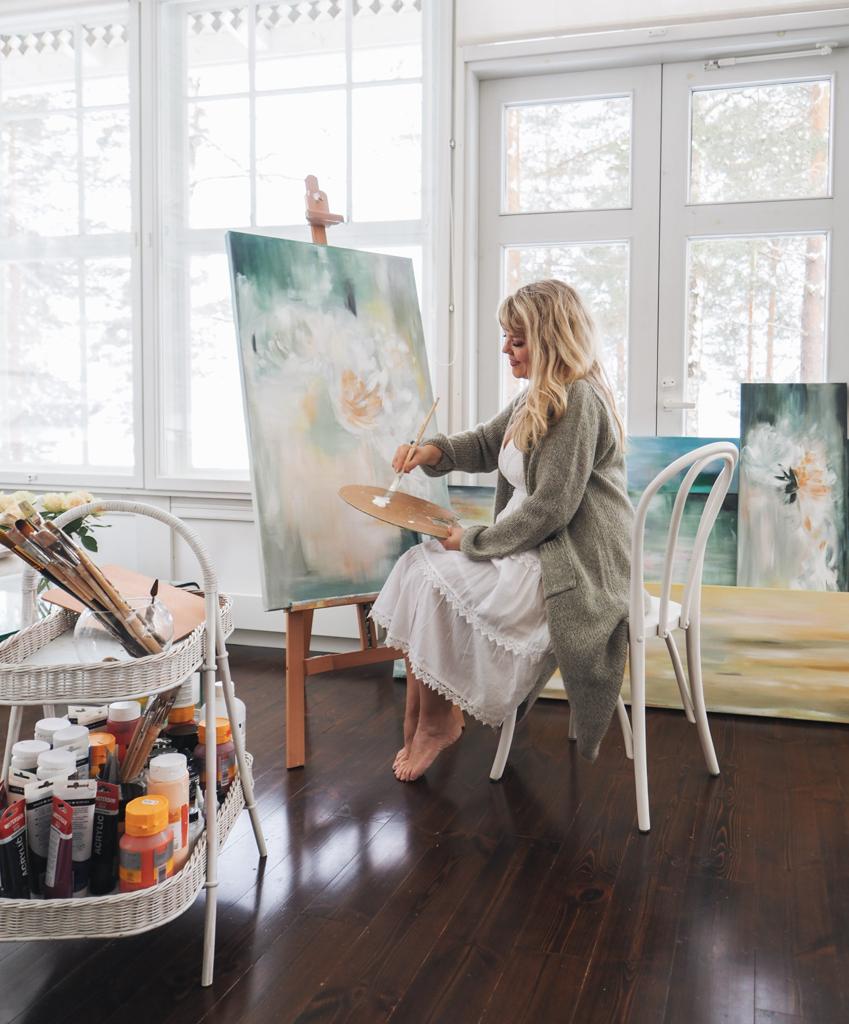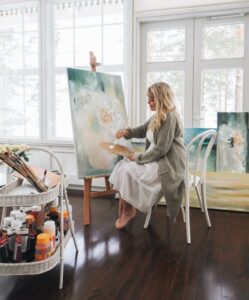 Would you like to have a unique piece of art in your home to match your inte­rior? I can paint an abstract piece of art accor­ding to your wis­hes using my own per­so­nal touch.
1. I can come to your home (in Pir­kan­maa) for an assess­ment for free. Or we can use video con­fe­rence to discuss sty­le, colours, size and whe­re to place the painting.
2. I can make a colour sche­me sketch. This can be taken along when you are shop­ping for cur­tains and wallpaper.
3. Pain­ting takes three weeks.
4. Deli­ve­ry of the pain­ting as agreed.
Sounds good? Con­tact me!